People
Dr Vegard Engen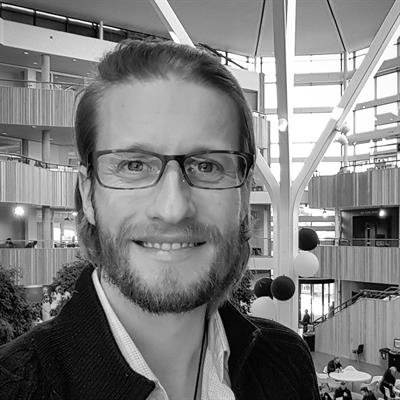 Deputy Head of Department in Computing and Informatics
Areas of Expertise
Digital Health, Interaction Techniques, User Experience
Biography
Dr Engen is Deputy Head of Department in Computing and Informatics. His technical expertise includes several flavours of artificial intelligence, software engineering and modelling, as well as project management and business development. Dr Engen is also ITIL and PRINCE2 certified.
After completing a PhD in Artificial Intelligence (AI) and network-based intrusion detection at Bournemouth University. In 2010, he joined a start-up in London, working with the UK Government on population-based simulation modelling. He then joined the IT Innovation Centre at the University of Southampton as a Research Engineer, working on both national and European research and innovation projects. Dr Engen moved on to a senior position at IT Innovation with technical, management, business development and marketing responsibilities, before he returned to Bournemouth University in 2018.
Dr Engen's research is driven by real-world applications, having worked with hundreds of organisations in cross-disciplinary projects over the years. He has a keen interest in applying novel technologies to generate value to people and the environment, particularly health and well-being.
Staff Profile
Personal Website
Projects
Teaching
News Articles