The EduAbility Training Package is a recently developed add-on to the EduAbility Application that provides assistive technology training for teachers, teaching assistants and support staff in schools, to increase their knowledge and awareness. We believe the Application will promote inclusivity in schools for pupils with disabilities, by training staff in suitable assistive technologies to provide support. The Training Package contains information about assistive technology hardware and software, as well as articles, videos and quizzes to test the user's training knowledge.
There are 3 sections to the Training Package: Training, Learn and Videos.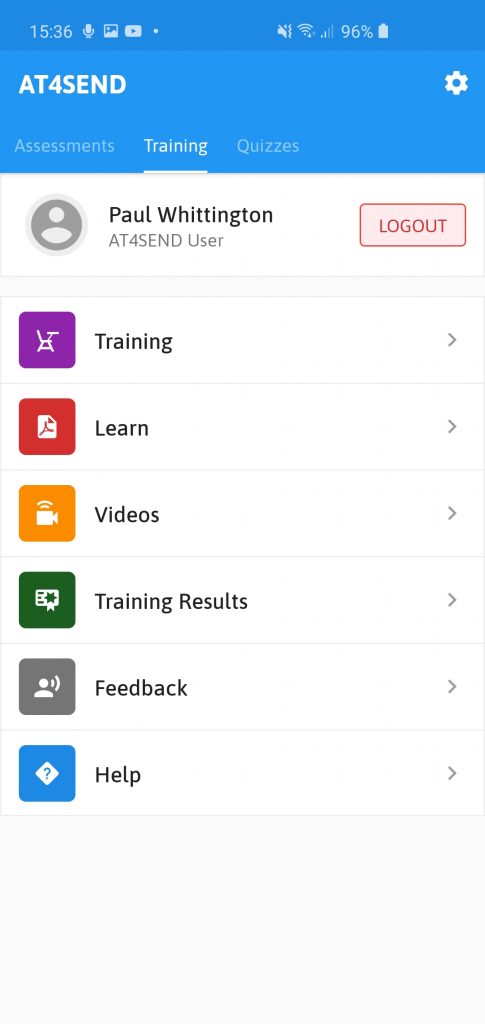 Training
The Training section consists of information focusing on popular categories of assistive technology hardware and software. The information is based on literature obtained from online sources and separated into descriptions, benefits and limitations. Based on the discussions with the assistive technology domain, it became evident that these were the most important aspects to focus on for a training package. Each category has a 5 question multiple-choice Quiz, which tests the user's understanding of the assistive technology information. There is also a general Quiz of 20 questions to test the user's understanding of all the assistive technology categories. The training results will be stored in the user's EduAbility profile.
Learn
The Learn section consists of online assistive technology articles, so that users can find out more information about the general use of assistive technologies.
Videos
The Video section contains a selection of YouTube videos to illustrate real world examples. These provide further information and context to the assistive technologies.