People
Dr Andy Pulman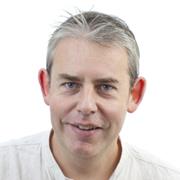 Postdoctoral Researcher in Digital Health and User Experience
Areas of Expertise
Digital Health, User Experience, Usability
Biography
Dr Pulman is a Postdoctoral Researcher in Digital Health and User Experience within the Bournemouth University Clinical Research Unit.
Dr Pulman has been nominated for several awards during his career and is also the author of a number of articles on technology, health and eLearning, in addition to a pocket study skills book – Blogs, Wikis, Podcasts & More – which was published in 2009. Since 2011, he has also self-published a number of iPhone and Android Mobile Apps.
Dr Pulman's research interests include digital professionalism, the use of technology to improve health, empathy and dignity through technology, the use and integration of apps for education and health and interesting technology related phenomena such as divided attention disorder.
Staff Profile
Personal Website
Projects
Teaching
News Articles