People
Dr Nan Jiang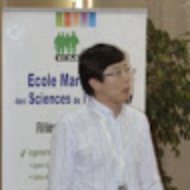 Principal Academic in Software Quality & Software Testing
Group Coordinator
Areas of Expertise
Usability, Mobile Usability, User Experience
Biography
Dr Nan Jiang joined BU in 2010 and he is a Principal Academic in Software Quality and Testing. Prior to this, Nan was an Open Distance Learning (ODL) tutor at Queen Mary, University of London, where he also received his PhD in Web Usability and MSc in Advanced Methods.
Nan has 5 years of full stack web development experience as a freelance technical consultant and technical writer. He is specialised in web/mobile architectural and interface design but he also provides technical support on backend development.
He has provided consultancy for many companies and organisations through a number of industrial and research projects funded by European Regional Development Fund (ERDF), European Commission Horizon 2020 (H2020), Higher Education Innovation Funding (HEIF) and Bill & Melinda Gates Foundation.
Nan was also a public invited expert for W3C HTML Working Group and he is still a member of W3C China.
Nan mainly teaches design and development. He acted as the Final Year Project Coordinator for 5 years and he is still the Programme Leader for MSc Information Technology.
Staff Profile
Personal Website
Projects
Teaching
News Articles