News
Dr Garreth Tigwell delivers research seminar at BU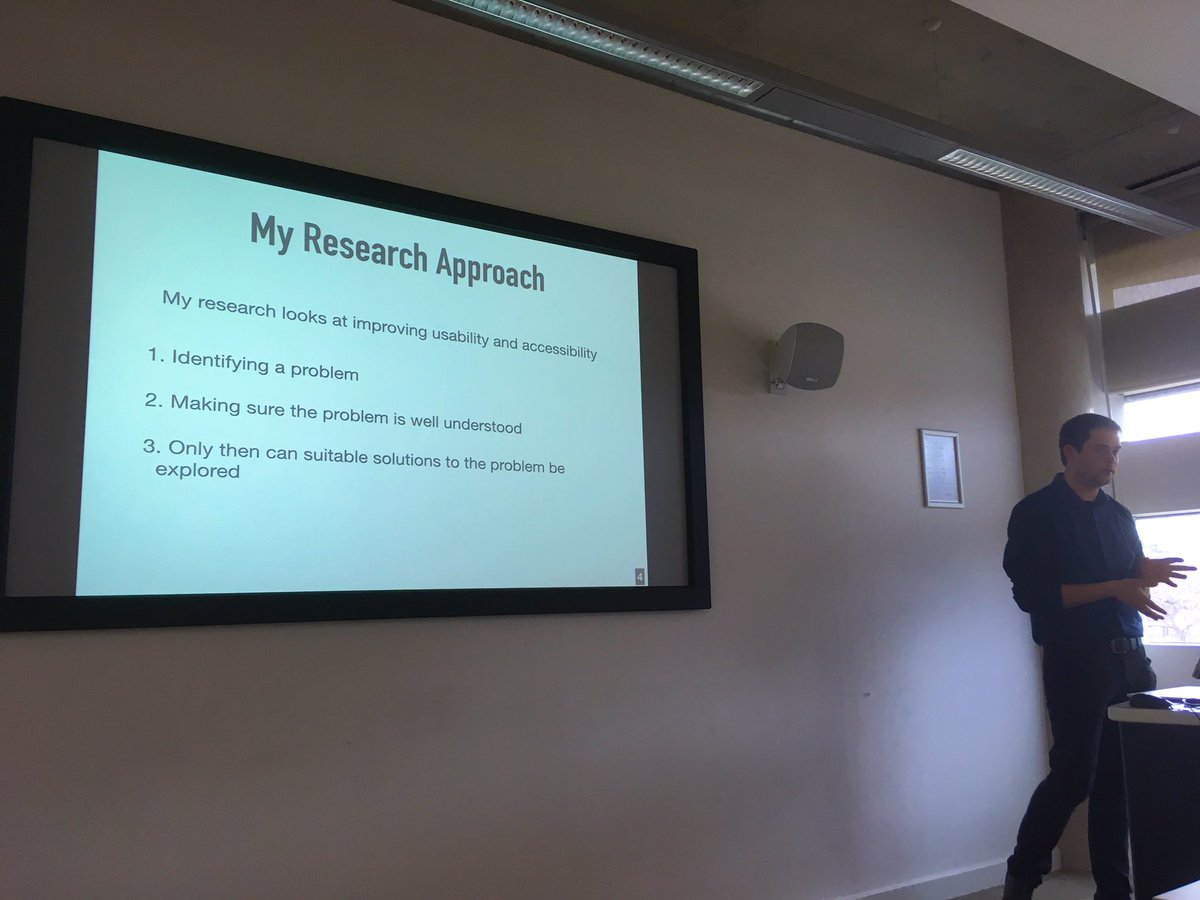 April 5, 2019
Dr Benjamin Gorman recently hosted Dr Garreth Tigwell from the University of  Dundee. Ben and Garreth both did their PhD's within the same research lab (DAPRlab) at Dundee. Ben invited Garreth to BU so they could work on their submission to the BU Acorn fund. Fingers crossed they are successful!
Title: "Supporting People Through Research"
Abstract: Garreth Tigwell's talk "Supporting People Through Research" describes his approach to addressing the challenges that people experience when using technology in their personal and professional lives. The first part of his talk covers his PhD research into solving the situational visual impairments people experience when using mobile devices (e.g., not being able to read and reply to an important email when outside under bright sunlight). The second part of Garreth's talk describes the success in employing a user-centered design approach for creating a design tool that supports web designers in choosing accessible colours for websites. Finally, Garreth's talk will conclude by examining the communication challenges that emoji cause (e.g., due to people's different interpretations of emoji), and how we can begin to reduce those misunderstandings.
Bio: Garreth Tigwell started his PhD in 2015 at the University of Dundee, where he investigated supporting mobile designers in creating content that is easier for people to access within different contexts (e.g., in bright environments). Garreth's interest in helping people began with his undergraduate Psychology degree and continued when he completed a an MSc in User Experience Engineering. Garrethis currently a member of DAPRlab (Digitally-Augmented Perception Research lab) and UX'd (www.ux-d.co.uk), and his research interests cover many aspects of HCI such as Accessibility and User Experience.
Researchers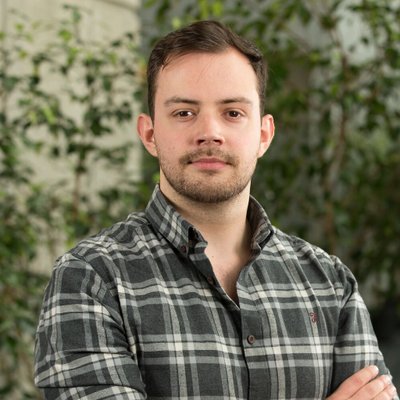 Dr Benjamin Gorman
Lecturer (Academic) in Computer Science