News
Dr Huseyin Dogan and Dr Paul Whittington attends All-Party Parliamentary Group for Assistive Technology Symposiums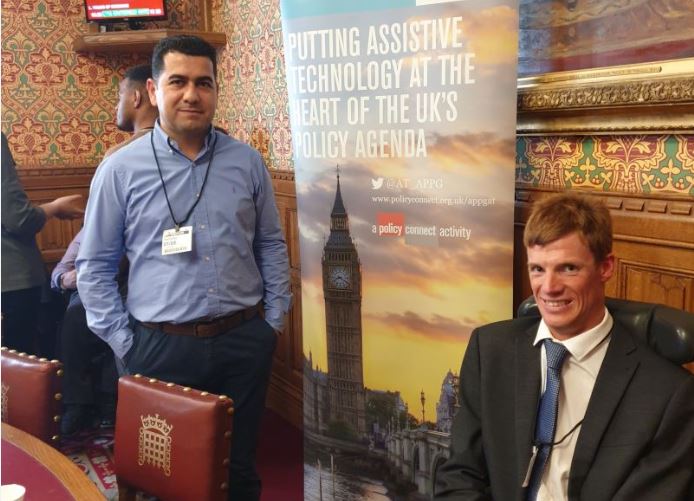 May 20, 2019
Dr Huseyin Dogan and Dr Paul Whittington have attended two events at Parliament. The first was the EdTech For SEND (Special Educational Needs and Disabilities) Symposium on Wednesday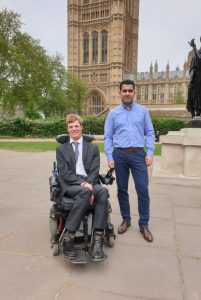 1st May in the House of Lords, followed by an Assistive Technology showcase event, organised by Leonard Cheshire on Wednesday 8th May.
The EdTech For SEND Symposium discussed the Government's new Education Technology (EdTech) strategy, that aims to promote the use of Assistive Technology in schools and inclusive teaching and learning for all students, irrespective of their abilities. The Symposium was chaired by Lord Holmes of Richmond and consisted of a panel of experts from the Assistive Technology domain, including Anna Reeves, CEO, Ace Centre and Adam Gordon, SEND and Inclusion Manager. There was also a keynote speaker, Nadhim Zahawi MP, Minister of State for Children, Young People and Families. The Symposium was an opportunity to discuss BU's Assistive Technology research and the panellists highlighted the awareness of Assistive Technology is a common challenge, as people are not aware of technologies that are available. A Headteacher from a special educational needs school, also mentioned that technologies are often purchased and not used. The importance of raising awareness is the main aim of our SmartAbility research.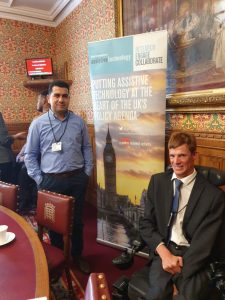 Leonard Cheshire's Assistive Technology showcase event was an opportunity to experience currently available Assistive Technologies and collaborate with manufacturers, including Inclusive Technology and BrainInHand. This event was opened by Caroline Dinenage MP, Minister of State for Social Care and included a speech from Steve Tyler, Assistive Technology Director for Leonard Cheshire, who will be the keynote speaker at our upcoming Assistive Living Technology Symposium on Monday 24th June.
We anticipate establishing collaborations with the All-Party Parliamentary Group For Assistive Technology in the future.
Researchers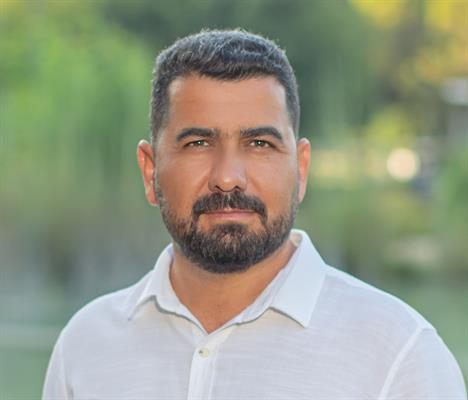 Dr Huseyin Dogan
Associate Professor & Acting Deputy Head of Department
Dr Paul Whittington
Lecturer in Assistive Technology